Can I just say how much I love Serena and Lily's gorgeous Pondicherry headboard? It is absolutely perfect in my eyes! It is classic and elegant, yet completely dramatic. I have searched high and low for for a similar, more inexpensive version, but nothing comes close. Sure, there are plenty of lovely upholstered headboards out there, but none make the same statement that the gorgeous Pondicherry does.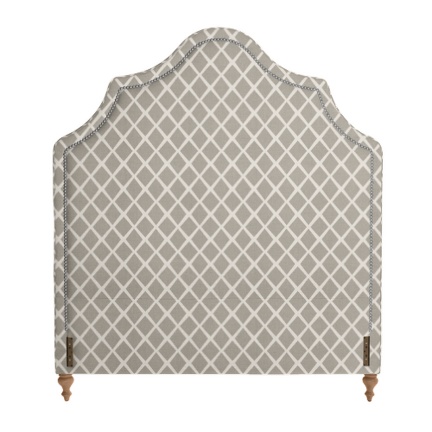 Isn't it fabulous? You can choose from several solid or patterned fabrics for a customized look. Personally, I think I'd opt for a solid, neutral fabric in order to let the lines of the headboard do the talking!
You May Also Like...