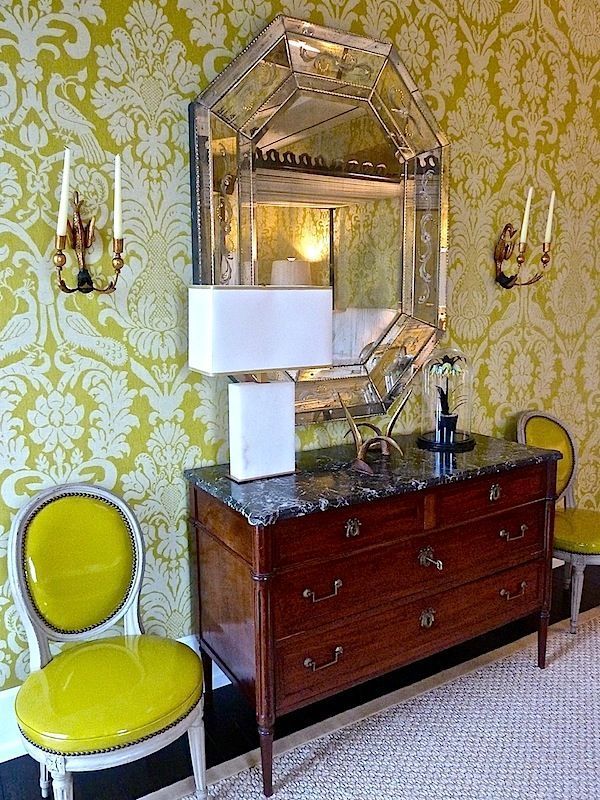 Hello LDV readers! Nancy of Marcus Design blog here again, sharing another installment of Dissecting the Details with you today. I'm looking into the design details of entry ways created by Rome-born designer Alessandra Branca. In searching through her portfolio, I've come up with 4 key elements I find that Alessandra consistently utilizes in creating these spaces – and it's a magical mix every time! Let's dissect: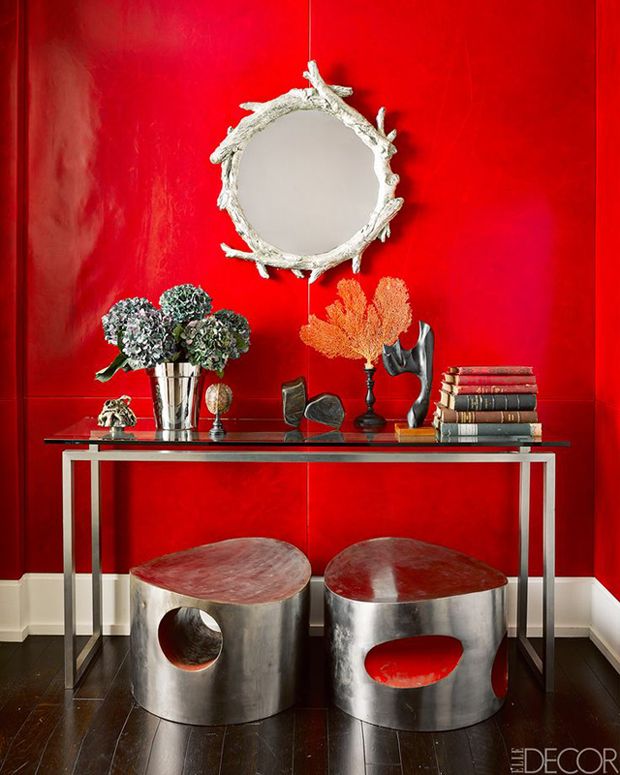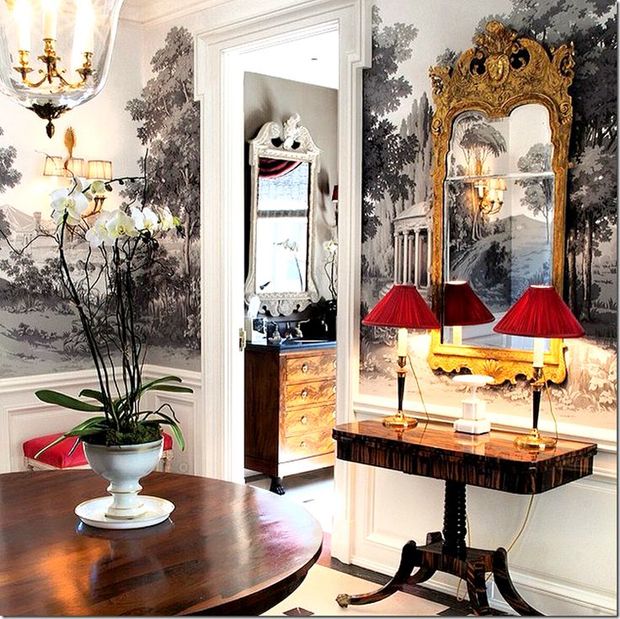 Whether a large or small dose, Alessandra knows how to use color to her advantage, and particularly red. She has so greatly become known for her sophisticated use of this hue, that's it's now referred to as her signature color! This drama is perfect for a first impression in a foyer.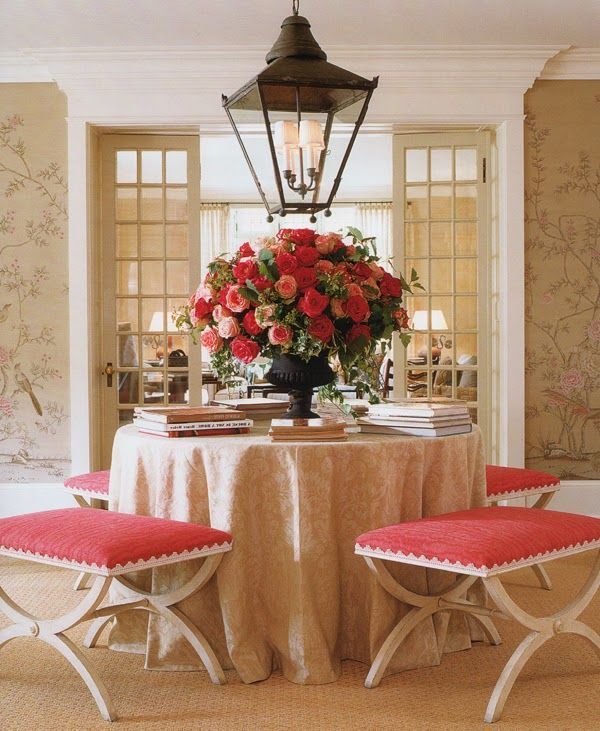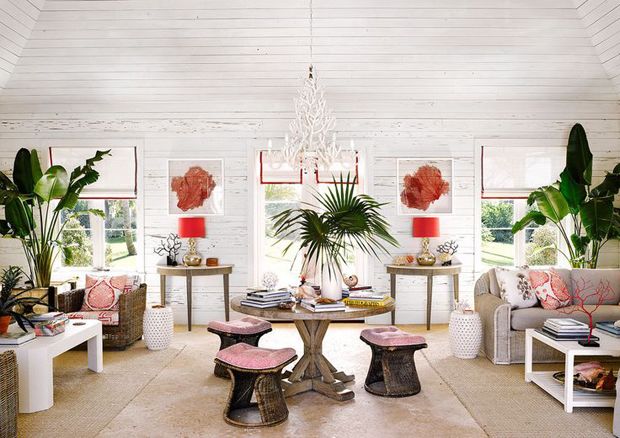 A round entry table with stools, books piled high, and stunning foliage is another classic and effective arrangement that Alessandra utilizes in larger entry ways. And of course, it has to include a very special light fixture to complete the look!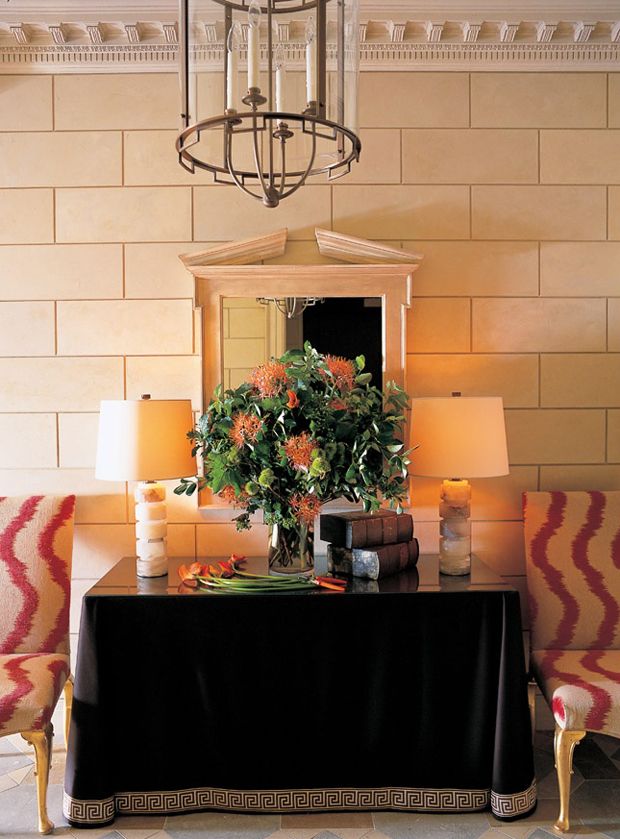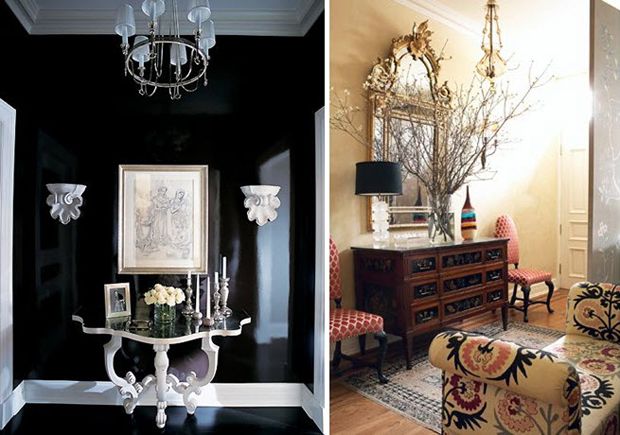 Symmetry is something our eyes will never truly tire of. Whether with chairs, sconces, or simply accessories, this balanced look achieves a welcoming appeal.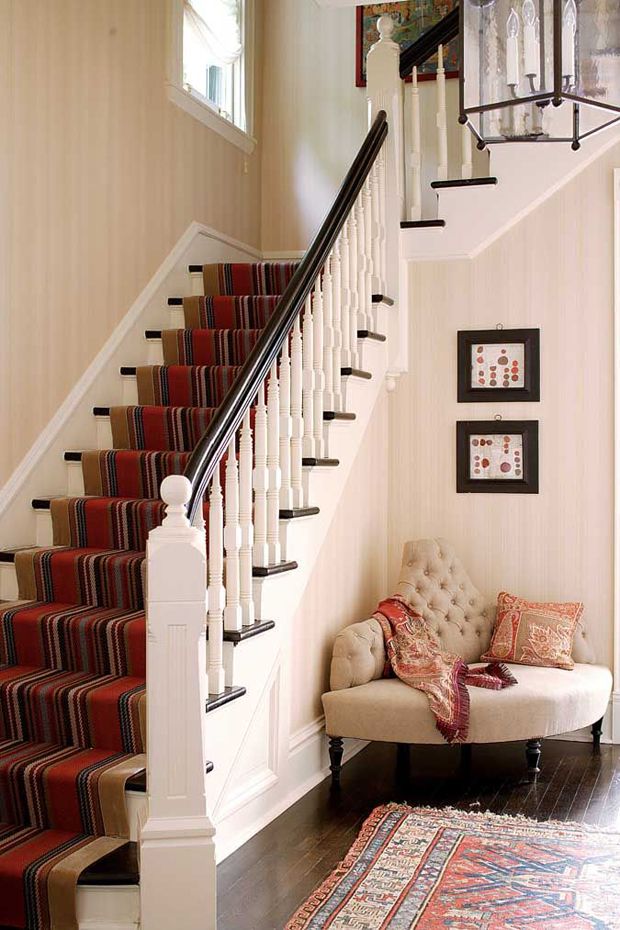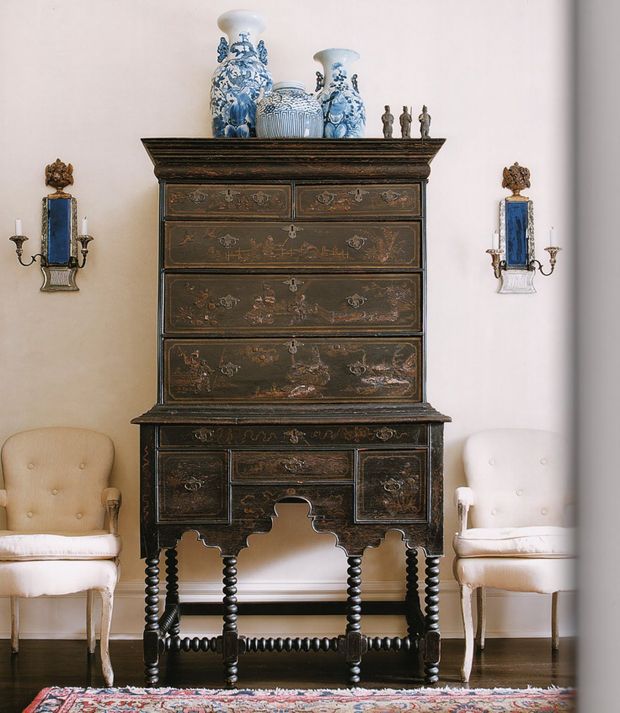 Each and every space listed in this post includes one or two show-stopping pieces. Some antique, some eye-catching shapes or patterns – whatever the case, they create something special that could not be achieved otherwise. That spindle cabinet above, and the corner borne settee are the details that truly make the design!
So there you have it, 4 key features in Alessandra's stunning spaces that create entry ways worthy of revisiting again and again. To see more from her portfolio click through here.